Our Events
10/23/2018 from 2:00 pm to 3:00 pm
Co-Lin Feed and Seed

- 601-833-8612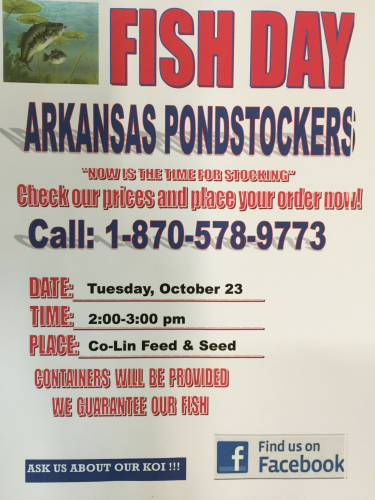 Fish Day
In-Store Event
Arkansas Pondstockers will be here on October 23rd from 2:00 - 3:00 to help you stock your ponds! Give us a call today for more details.
10/25/2018 from 9:30 am to 10:15 am
Co-Lin Feed and Seed

- 601-833-8612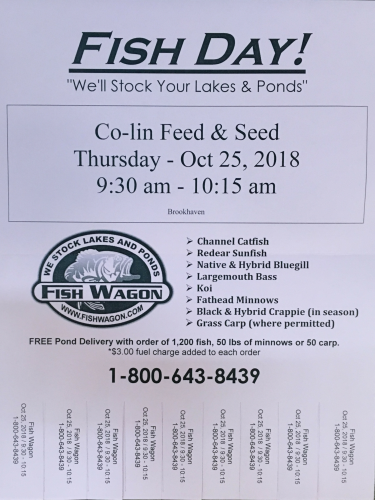 Fish Day
In-Store Event
Mark your calendar, the Fish Wagon is coming to town!
The Fish Wagon will be here on Thursday, October 25th, from 9:30 a.m. to 10:15 a.m. to help you stock your pond!